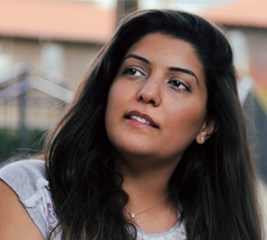 Regional Community Manager - Middle East Bureau, Internet Society
Layal Jebran has joined the Internet Society as Community Manager of the Middle East. In her role, Layal will be leading ISOC's community engagement in the Middle East by promoting membership growth, creating and managing existing communications channels. She will also be responsible for organizing regional activities and will serve as the primary point of contact for chapters in the Middle East.
Prior to joining the Internet Society, she was the CEO & Co-founder of Moubarmij and a member of the executive board of ISOC Lebanon Chapter. She led several initiatives such as organized Start-Up Week-Ends around Lebanon; started PIC, an NGO dedicated to remove offensive and racist graffiti; and initiated 105hours.com to enable entrepreneurs everywhere to connect with mentors for help. Layal was selected as a ChangeMaker for the CXC in Dubai by Ashoka for 2017; as AMENDS Delegate for 2017 by Oxford University; and as a TechWomen 2017 by the U.S. Department of State's Bureau of Educational and Cultural Affairs. Layal is the Winner of the #Shabab2030 competition by MBC Hope, in Dubai January 2018 and an ICANN fellow for the ICANN61 in Puerto Rico March 2018.