Rise of the Innovation Kingdom
Startups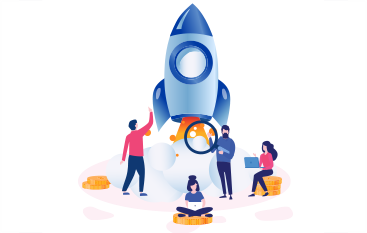 The Largest Startup Gathering in the Kingdom!
The Startup Gathering is the largest convergence of young and rising digital enterprises in the MENA region! 200 startups will participate at the Techfair this year, as a key platform to expand their business and partnerships.

Startup benefits:

Exhibition space with a ready-made booth
-High exposure from brands, to publishers, media agencies, telecom operators and investors
-Countless networking possibilities: 1-on-1 closed-door meetings with industry leaders during the Match-Up
-Logo and profile inclusion in the conference booklet
-2 delegate passes
What do we offer at the Techfair ?
Gain massive exposure

through local, regional, and global media coverage.

Distinguish your organization

from the existing competition

Venture into new markets

and build stronger relationships with industry leaders

Display your company's newest products

and service offerings
Our packages
Package 1

Price: $250 / Startup "Discount by SAGIA"
Design: Logo
Area: 2 sqm
Duration: 1 Day
Delegate Passes: 2
Profile in Booklet 100 Words
Logo on Website
Matchup Meetings (Up to 5)
Table/Locker + 1 high chair
1 Roll up banner


submit request

Package 2 (SOLD OUT)

Price: $1300 / Startup
Design: Logo
Area: 4 sqm
Duration: 2 Days
Delegate Passes: 3
Profile in Booklet 150 Words
Logo on Website
Matchup Meetings (Up to 8)
1 Table + 2 high chairs
1 Roll up banner

submit request
For strategic and collaborating partnerships and for further inquiries

+961 1 658444 - Ext:432