Digital Kuwait Under One Roof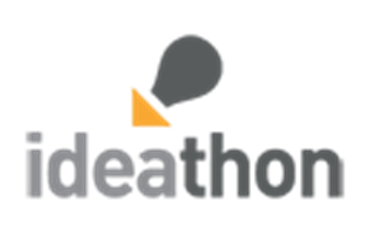 The Ideathon competition aims to showcase the best of regional entrepreneurs with great ideas to an enthusiastic crowd of investors, incubators, media and digital professionals, and connect them with the latest developments in the digital world. Submit your idea to the Ideathon competition for a chance to pitch on stage at the ArabNet Kuwait.
Submitting Your Startup
Eligibility Criteria
The Idea has to be related to web and mobile

The Idea should not be a functional startup
Judges
A panel of judges will review the submissions and shortlist the finalists for the competition. Judging will be based on the following criteria: value proposition, target market, competitive advantage, business model and innovation. Based on the results, 5 finalists and 2 runners-up will be chosen.
Submitting Your Brilliant Idea
Please be patient; take your time filling in the form and follow the guidelines to ensure a complete submission. Incomplete submissions may not be approved.

Submitting your idea should take approximately 20 minutes.

*The deadline for applications has been extended to September 27
Submit Your Idea
Finalists
Receive 1 free pass for the full event.
Present their idea for 2 minutes at ArabNet Kuwait. [Finalists will be given several rounds of guided training and feedback on their presentation for the conference].
Being part of ArabNet Alumni Club and benefiting from all its offerings.
Runners-Up
In the event that a finalist can't make it to the event, gets disqualified, or withdraws, the runners up will be contacted to replace finalists based on their order.
Winner
The winner will be announced during the closing ceremony on October 9 and receive cash prizes to help them make their ideas come true.
Registering to Attend the Conference
When you submit to the Ideathon competitions, your application gets processed by our team to make sure it's complete and meets the eligibility criteria.
Upon approval, you will receive an email titled "Your Ideathon Submission Has Been Approved!", which contains a promo-code that looks like this: X3QHHKZLmJ0. The promo-code is valid for one use only.
Go to the
registration page
and enter the promo-code to receive the discounted Entrepreneur rate for the conference . Only Startup Battle and Ideathon applicants will be eligible for the Entrepreneur rate.
Logistics
StartUp Battle and Ideathon Finalists pitch on stage at the ArabNet Kuwait on October 8, and are required to be there one day in advance, October 7, for the last round of pitch training at the conference venue: Arraya Ballroom - Courtyard by Marriott Hotel Kuwait City.
Winners will be announced during the closing ceremony on October 9.
For visa-request invitation letters kindly send an email to:
kuwait@arabnet.me
ArabNet Kuwait 2017 Winner:
Winner: DINING 2.0 - a smart restaurant solution for wait-free dining
Want to contact us regarding the Ideathon Competition? Send an email to
startupdb@arabnet.me
Attend the Kuwait 2018 conference.