Submit your startup to the Startup Battle competition for a chance to pitch on stage at the Arabnet Beirut!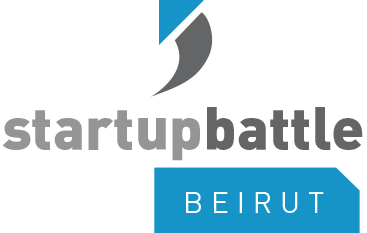 The Startup Battle competition showcases the best of regional startups to an enthusiastic crowd of investors, incubators, media and digital professionals, as well as connect entrepreneurs with the digital world.
Submit your startup to the Startup Battle competition for a chance to pitch on stage at the Arabnet Beirut!
Submitting Your Startup
Eligibility Criteria
Startup must be less than 2 years old

Startup must have less than 30 employees

Startup must have less than $2M in investment

Startup must be functional before the deadline of the competition

Startup must be a web or mobile application
Judges
A panel of judges will review the submissions and shortlist the finalists for the competition. Judging will be based on the following criteria: value proposition, target market, competitive advantage, business model, innovation, team qualifications and market/sales strategy.
Based on the results, 10 finalists and 5 runner-ups will be chosen.
Take part in the Startup Battle
Your submission to the Startup Battle competition is a two-phase application:
Step 1
Fill in the form for the Startup Database, a public online reference for web and mobile startups in the region. This allows us to profile your startup.
Step 2
Fill in the Startup Battle competition form, which gives more information about your business model, strategy, etc.
Please be patient; take your time filling in the form and follow the guidelines to ensure a complete submission. Incomplete submissions may not be approved.

Submitting your startup should take a minimum of 20 minutes.

Deadline to submit: May 6
Submit Your Startup
Finalists
Receive 2 free passes for the full event
Present their startup for 5 minutes at the Arabnet Beirut Conference. [Finalists will be given several rounds of guided training and feedback on their presentation for the Conference]
A table top at the TechFair during the Forum Days
Being part of Arabnet Alumni Club and benefiting from all its offerings
Runners-Up
Receive 2 free passes for the Conference
A table top at the Techfair during the Forum Days
In the event that a finalist can't make it to the event, gets disqualified, or withdraws, the runners up will be contacted to replace finalists based on their order.
Winners
Three winners will be announced during the closing ceremony on June 13
Winners will get to compete at the Startup Championship and assert their startup among the best in the region. Winners will also receive two free passes to the Digital Summit, in addition to an exhibition booth space where they will be exposed to world-class investors and international media, and have access to the Matchup sessions.
Acceleration scholarship in Silicon Valley

In-kind prizes from partners
Registering to Attend the Conference
When you submit to the Startup Battle your application gets processed by our team to make sure it is complete and meets the eligibility criteria.
Upon approval, you will receive an email titled "Your Startup Battle Submission Has Been Approved!", which contains a promo-code that looks like this: X3QHHKZLmJ0. The promo-code is valid for one use only.
Go to the registration page and enter the promo-code.
On site registration is available at the door during the conference.
Logistics
Startup Battle Finalists pitch on stage at Arabnet Beirut 2019 on June 12, and are required to be there two days in advance to undergo a training.
For visa-request invitation letters kindly send an email to: beirut@arabnet.me
1st Place:

Cherpa - It is an online platform that teaches robotics to youth in a fun and interactive way. Empowering youth with the necessary skills to prepare them for a better future.

2nd Place:

DOX - It is building a battery predictive maintenance platform that will help automotive companies eliminate inventory costs and unnecessary site visits while improving the reliability of their batteries.

3rd Place

Lexyom - It is an online platform that enables users to find legal answers, legal services and connect to lawyers anytime, anywhere.