Techfair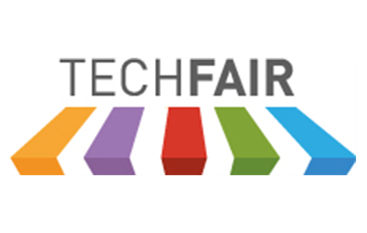 The Meeting Point for Digital Specialists and Decision Makers!
The Arabnet Techfair is the accompanying exhibition to Arabnet Riyadh 2019, featuring over 150 leading companies from across the region and the world. A crowd of over 6000 delegates will have the chance to connect with Techfair exhibitors and discover the latest trends, applications, and technologies in the region.
What do we offer at the Techfair ?
Gain massive exposure

through local, regional, and global media coverage.

Distinguish your organization

from current competition

Venture into new markets

and build stronger relationships with industry leaders

Display your company's newest products

and service offerings
Our packages
Package 1

6 sqm
Raised Floor

1 table + 2 chairs | TV + HDMI Connector

Printed Logo on Stand/Special Design

Logo in Event Booklet and Conference Website

Partitioning | carpeting | company logo




submit request

Package 2

Ready-made & branded booth (3x3) 9 sqm

1 table + 2 chairs | TV + HDMI Connector


Printed Logo on Stand/Special Design
Partitioning | carpeting | company logo
Company logo in event booklet and conference website

submit request

Package 3

Ready-made & branded booth (4x4) 12 sqm
Printed Logo on Stand/Special Design
Partitioning | carpeting | company logo
1 table + 2 chairs | TV + HDMI Connector
Company logo in event booklet and conference website

submit request
For strategic and collaborating partnerships and for further inquiries

+961 1 658444 - Ext:432