E-Business Skills Gap Threatens Sustainable Growth 2017 Report
Back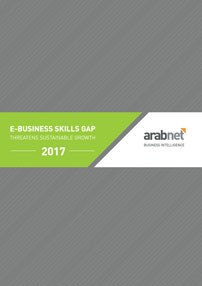 ArabNet and Notre Dame University investigate the skills gap affecting digital business in the MENA region
focusing mainly on Saudi Arabia, United Arab Emirates and Lebanon. It will present necessary insight for business owners, managers, employees, job-seekers as well as educational institutions to approach the skills gap crisis in the most effective way.
89% of Survey

respondents confirm that knowledge of the business is the most required technical skill

45% of Survey

respondents said that social media skill is the skill least in demand

24% of Saudi startups

raised funding from angel networks.

The highest ratio

of females to males working in the digital sector is 44% in the UAE, followed by the KSA at 24% and 23% in Lebanon
Attend the Kuwait 2018 conference.