The State of Digital Investments in MENA 2013-2018 Report
Back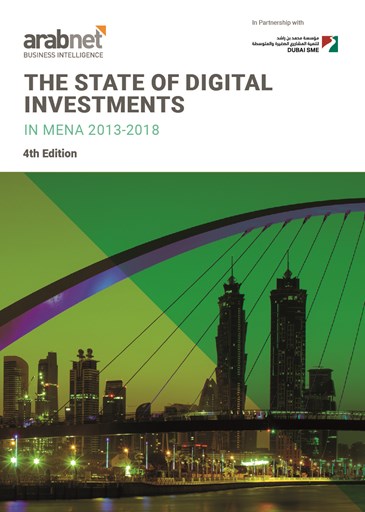 This research report investigates the technology investment landscape in the Middle East and North Africa (MENA) region by analyzing investments made by MENA-based investors into MENA-based startups. The analysis is based on data collected directly from 59 investors and accelerators across the MENA region, specifically in the United Arab Emirates, Saudi Arabia, Lebanon, Kuwait, Jordan, Oman, Egypt, Bahrain, Morocco, Tunisia, Palestine, and Yemen. The report analyzes 1,423 regional investments.
31% of MENA investors

are located in UAE.

348 deals

were conducted in the UAE in 2018.

20% of female founders

are based out of the Levant.

$459M

is the value of investments in the UAE for 2018.