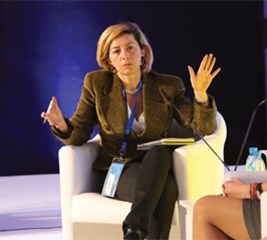 Editorial Publisher, ArabNet
Rita Makhoul is the Editorial Publisher at Arabnet, managing the content, distribution, and monetization of the editorial division which consists of the Arabnet website and The Quarterly publication. The ArabNet website is a leading reference for digital businesses in the Middle-East, featuring news, analysis, expert advice, interviews, and a vibrant community of startups, developers and entrepreneurs. The 'ArabNet Quarterly' is the first print release for growing digital enterprises and leading companies with insights and special stories covering the latest e-business, technology, media and entrepreneurship news in the MENA.
She has a wealth of strategic experience from her 16 years in the marketing and communications industry having led key accounts across industries and finding her passion in the digital, tech, and startup industry. Rita has also worked on several NGO accounts and has demonstrated the value a community success program or a CSR campaign can bring.