Founder's Journey: Athbi & Nouri Alenezi
Back
Athbi and Nouri Alenezi, are two inspirational brothers who are the masterminds behind JustClean, a laundry marketplace app based in Kuwait. JustClean launched in 2016 as Masbaghti. They competed in Kuwait's very first Arabnet Startup Battle to become one of the finalists, which allowed them to fly to Dubai and go against many Startups from the region. In 2017, Masbaghti was acquired by Faith Capital and rebranded as JustClean. They are currently expanding into the UAE and Bahrain.
We had a chat with Athbi Alenezi, who is the Co-Founder and Managing Partner, to get a feel to what drives them forward.
Since the inception of the idea, Athbi and Nouri worked relentlessly on their project as self-taught salespeople, lawyers, operation managers, call center agents. They based all their operations in Athbi's car, drove around Kuwait from one laundry to another, pitched their idea, and eventually managed to get 15 laundries to partner up with them as they went live for the first time in 2016.
For more insightful details on their story, I advise you to watch their Acquisition Spotlight interview conducted at the Arabnet Kuwait 2017 event.
Now that 2 years have passed since their successful launching, I have reached out to Athbi Alenezi in order to teach us about entrepreneurship, inspire those who wish to achieve similar success, and share some of the future plans for JustClean.

What has been your most satisfying moment in the business?
I would replace the word satisfying for unforgettable. Before the idea of Masbagti came along, Nouri and I had observed the pioneers of the e-commerce industry in the region transform and revolutionize it. We saw the progression of our region and how these innovators continuously upped the standards for everyone. These great people placed Kuwait on the map in terms of e-commerce. We wanted to be those innovators. We wanted to solve a problem we knew was in the market, and by following in their steps we hoped one day we would.
The day Mohammed Jaffar appeared in an interview describing his sell of Talabat.com, Nouri and I silently watched and listened to every word hanging on any hint that would push us in the right direction. It was a moment that changed everything in the region. We had found ourselves and our identity in this industry. We desperately desired to continuously transform and develop the industry just as those leaders had done so before us.
"We

desperately desired to continuously transform and develop the industry just as those leaders had done so before

us"
The day we partnered with Faith Capital was a surreal moment. We were with the man that we had looked up to and respected; and he became our mentor. Nouri and I knew that this was the first day of the beginning of our life. We had come from working from a car to now expanding into different countries. That meeting will remain engraved in my mind for many years to come. It truly is a blessing from Allah.
What motivates you?
With many entrepreneurs there is a motif they carry with them throughout their career. It could be money, more flexibility, having full control and sometimes to uphold a certain image. When Nouri and I initially started our journey, we were certain that we wanted to give back to our community in one way or another. We wanted to create an environment for people to work in where they were not judged, but appreciated.
We wanted a place where our teams had the ability to be creative and push the boundaries but to do so in an ethical manner. We soon realized that our motivation is actually the legacy that we are building and leaving behind. A legacy that we hope will inspire others to follow their passion and conduct their business ethically. There are days that are more challenging than others, but this idea keeps us levelheaded and pushes us to do what needs to be done.
What entrepreneurial tricks have you discovered to keep you focused and productive in your day-to-day busy schedule?
Never outsource your key competency, and always be in total control of what you know how to do best. Those are some technical pieces of advice, but to be very blunt, there are no hidden tricks; it is solely believing that you have the power to achieve what seems to others as impossible. The belief that you deserve to have what you aspire to have. The belief that no setback will turn you away from your goal. With strong belief in yourself and your business, you will persevere every time.
"It

is solely believing that you have the power to achieve what seems to others as

impossible"
I remember at one-point the prospective client that we had been communicating and negotiating with for weeks, dropped the unpleasant news that he was no longer interested. Nouri and I had visited this man repeatedly and were hoping he would be our main bread winner. With the utterance of the word no from his mouth, Nouri and I had returned to our car devastated. We drove off upset and shocked. At that point Nouri asked me to park the car. He walked out of the car, rubbing his hands across his head. I pushed the car door open marched to Nouri and iterated to him the words 'he will come back to us, you watch and see'. Nouri confidently said that we would grow to be bigger and better.After some time, with the growth of the company, the same familiar face walked through our doors in hopes of finding a place on our Justclean platforms. This time the ball was in our court. We had reminded him of our difficult day, and how his rejection only pushed us harder. That is the entrepreneurial trick, believing in the growth of your business when it seems impossible.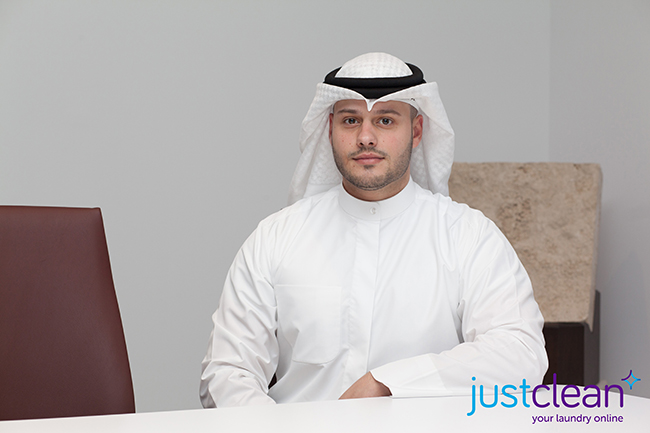 How do you market your business and which tactics have been the most successful?
As any other business, we use marketing to leverage our position in the market with a strong mix of offline and online material using coherent content that will create a unified customer journey. Some of the tactics we have used to market the business is rich content boosted online and offline, incentivized campaigns, and relevant branding with our partners.
Of course, with experimenting and more importantly continuous analyzing of data, one will know what campaigns are the most effective. For example, when my brother Nouri and I first began, we started by running Instagram Ads for our laundry partners. Now we advertise on all digital and social media and continuously analyze and optimize based on the results we receive.
How many hours of work do you work on average?
By definition, average is the sum of the hours divided by the number of days in a week. We are too passionate as an organization to work with averages. Nouri and I work to lead and to lead we must redefine work. When you love what you do, you never feel like you're working anyway.
"We are too passionate as an organization to work with averages"
Can you describe your typical day?
Well, there are two types of typical days. A good day where everything is running smoothly and the spontaneously hectic day when random issues begin to pop up like gophers. Knowing the types of days, it becomes a game of mental preparation of how to tackle and manage both types of days. Preparing for the unknown circumstances that may appear takes a lot of positive mental strength and reassurance that every unexpected surprise may have a fortunate outcome. No day is started without gathering our teams and having general motivational talks, mentally preparing them as well for the days ever-changing gophers.
What kind of culture exists in your organization and how did you establish it?
Our culture is rooted from the history behind the inception of the business and the journey we have taken to ensure the growth of Justclean. Our culture is based on two key aspects: Perform with purpose, which has set a benchmark that each of our unique and capable professionals have created for themselves and challenge each other to achieve. Our second main cultural foundation is teamwork to triumph, we as an organization believe that every person should be respected and is a valuable asset to the team. Every idea, every thought, every effort is valid and appreciated.
"We ensure that our entrepreneurial culture is conducted in a democratic form that is transparent, clear, and concise"
Teamwork means no man is left behind; that entails working long hours and having many sleepless nights all in the hopes of accomplishing a certain goal. We try to create a culture where our team members feel secure in knowing that without our manpower and their support every day, our business would definitely struggle. We ensure that our entrepreneurial culture is conducted in a democratic form that is transparent, clear, and concise. After all it starts with the top and resonates to all. The key is shifting the minds of people to view their place of work as their second home that they must maintain and uphold.
How do you define success?
Full success comes from Allah. With that being said success to us as an organization, is a unified team that has removed any barriers that may decrease in the effectivity of our outcome by generating and executing tasks together.
Positive results will always follow when a team is unified and emits high morale. We have to assure that our team is receiving the best possible tools to ensure they can do their tasks efficiently and by empowering them to make collaborated decisions is how we define our success.
What key activities would you recommend entrepreneurs to invest their time in?
Their business and all parts of it. Being completely literate in every aspect of the business, in every activity that happens in the business is so important to the success of any entrepreneur.
How has being an entrepreneur affected your family life?
If anything, it has brought my mother, my brother Nouri, and I closer as a family.
When we sit together as a family we are excited to discuss our achievements, our hassles, and our entire day. We discuss our goals for the business and how much it has grown.
Nouri and I are both extremely competitive, so we are constantly challenging ourselves, but at the same time we step in when the other is having an off day.
It's on those days that I feel most blessed to have a family who is willing to stop at nothing to see me succeed and I the same.
What is your favorite aspect of being an entrepreneur?
My favorite aspect of being an entrepreneur is the influence and larger platform that my brother and I have to impact our society in a positive manner. It is an honor when we are told we are role models or when young people become inspired by our story and are excited to create their own. It truly is a one-of-a kind feeling watching the results of all of your hard work and dedication come to life.
What are your ideals?
"What's the difference between really believing your ideals, and sticking to them?" That was a question Elon Musk had raised. For Elon Musk, what pushes him to work countless nights is because he wants to save humanity. For my brother Nouri and me, an ideal that we believe in and have been engraved within the culture of our business is empowerment.
Empowering generations by removing any judgment that has been placed on them and in so instilling within them the belief that by doing business the right way and not cutting any corners one may find the success they strive for.
"Educating others to believe in something that is not monetary based and having the dedication to pursue it"
On a holistic level, an ideal that I would like to pass on is purely educating others to believe in something that is not monetary based and having the dedication to pursue it.
What is your greatest fear, and how do you manage it?
As entrepreneurs we are driven to take risks, and with each new risk there is a new fear. To manage our fears, we take calculated risks that minimize negative implications and maximize positive results. My brother Nouri and I have always tried to replace the word fear with challenge, as fear is an emotion, and in tough times one must remain as objective as possible.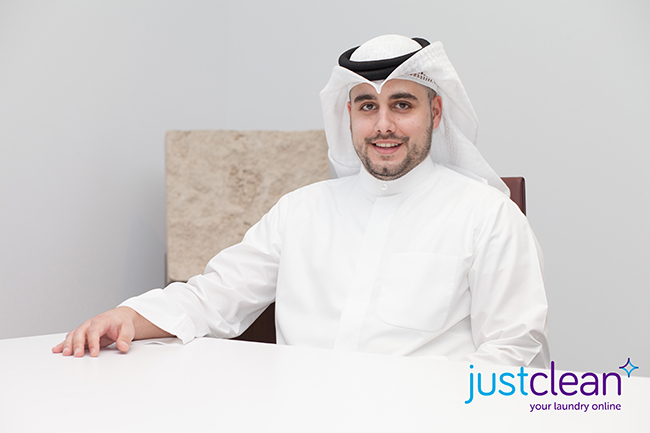 What piece of advice would you give to college graduates who want to become entrepreneurs?
Believe in yourself and truly comprehend the value of your time. The market now is ever growing and ever changing, people have become connected, and time is more valuable than ever. Every idea is valid, every effort you give will eventually be reciprocated, and do not be afraid of rejection. With every one hundred no's you will eventually receive as yes.
Invest time in acquiring a skill set that cannot be found through textbooks. These skills are learned by handling the most basic functions of your job, for example, reforming financial statements. Most great entrepreneurs are building on top of their already formed skill set.
If you had a chance to start your career differently, what would you do differently?
Every turn we have made, every action we have risked, every no we have received have made my brother and I into the entrepreneurs we are today. Thinking back means I am no longer looking ahead. With that being said, I wouldn't change anything because I have learned from it all. This business is, in laymen terms, our life.
We are extremely blessed and doubting any of our decisions is the silent entrepreneurial killer. One has to take calculated risks and regardless of the outcome, continue to push ahead. Like many people say, there is a reason why the rearview mirror is smaller than the windshield. You're always looking ahead and not obsessing over decisions that cannot be changed.
What are the future plans for JustClean in terms of scaling/expansion?
When Masbagti partnered with Faith Capital we had always intended to expand and scale into the GCC region. We undertook the decision to rebrand from Masbagti to Justclean to ensure that whatever region we decided to penetrate, our brand name would have to be comprehensible, understandable, and recognizable to all global markets.
With the business moving ahead and with a solid recognizable brand in Kuwait, we strategically and systematically judged what GCC country we would expand into. We knew that if we were going to scale we would have to create replicable systems that could be applied on a massive scale. By systemizing everything Justclean would have the ability to scale at the level we desire and in doing so we replicate the same success we have had in Kuwait. With competition on the rise we knew that our product and services would have to be unique but at the same time solve a pain in the markets we approach.
"With competition on the rise we knew that our product and services would have to be unique but at the same time solve a pain in the markets we approach"
If we achieved this, we would create an ongoing demand for Justclean anywhere. To our advantage, we are always listening to the customer and looking into what our next product offering will be. With that being said, we have now ventured into the UAE and Bahrain. We will be entering headstrong offering the same services we have introduced on our various platforms, introducing our new logistics services, and products that will revolutionize the industry.
"Hiring locally gives us the hand up, as they are fully aware of the market and have proven so in our recruitment process"
Our local talent in the UAE and Bahrain are ready to dominate the market. Hiring locally gives us the hand up, as they are fully aware of the market and have proven so in our recruitment process. Everything from our call centre, to our sales teams, right down to our finance teams are set for take-off. Each department has been extensively trained on the ins and outs of all of our products. They are hungry and determined to push the boundaries and set a new standard in each region. Their competitive natures will drive them to accomplish a success that will be unheard of.
Our vision for Justclean is to ultimately revolutionize the laundry industry by creating products that help all stakeholders in the process of garment care through solutions that address the needs and wants of the laundries, customers and market at large. With the blessings of the Almighty we will take Justclean to the next level!
Latest Business
Intelligence Report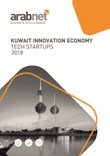 Latest Report
Kuwait Innovation Economy Tech Startups 2018 Report
View Report
;