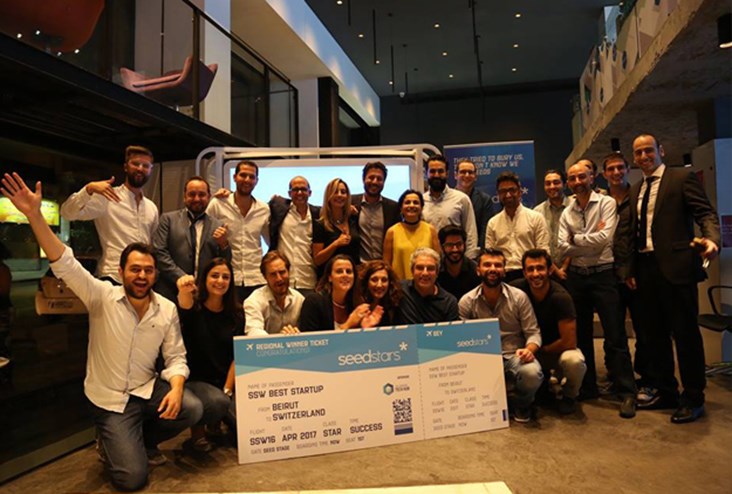 Seedstars World, the global seed-stage startup competition for emerging markets and fast-growing startup scenes brought its Lebanon round to a successful close during Seedstars Beirut. The event took place Thursday October 13 at UK Lebanon Tech Hub where 12 selected startups were invited to present their ideas in front of an international jury panel.
The event attracted interest from 50 attendees, and brought together entrepreneurs from Lebanon and beyond. The local winner, MakerBrane, is a new toy platform where you can build stuff and connect anything to anything by using a brane.
MakerBrane will be participating at Seedstars Summit, taking place in Switzerland in April 2017, a weeklong training program with the opportunity to meet the other 60 winners, as well as investors and mentors from around the world.
The final day of the Summit will be dedicated to pitching in front of an audience of 1000 attendees, with the possibility of winning over 500K USD in prizes and equity investment. MakerBrane will also have the opportunity to participate in the Seedstars MENA Regional Summit in December 2016.
RIEGO, a dynamic, solar powered irrigation controller that optimizes the water consumption by monitoring soil, weather and tree parameters, came in second place. RIEGO, without affecting the agriculture field, enables landowners to reduce energy and water consumption.
The 3rd place runner-up, MomAdvice, is a community for women where they can get parenting advice from licensed counselors.
The other pitching startups included: Sqwirl, a platform where individuals and companies can request package pick-ups and deliveries from their choice of carrier (bike, car, van) and track their package in real time until drop off. The Influencer, is an online platform that connects influencers and brands. Recyclo, is an online platform that restructures the recycling industry by making it digital, financially sustainable, and less volatile for recyclers, industry and governments. LightSense, is an IoT platform where you can control everything from your lightbulb. Card Switch, is an app that lets you control your cards. ApliTV, is a one stop shop that provides telecom operators with all the needed tools to set foot and get going in the world of Video Delivery. Dox, provides hardware and software solutions that help in urban environments. Modeo, is a Do-It-Yourself furniture solution based on a mobile app for anyone to customize, visualize, and order modular parts that are very easy to assemble. Hoodi, is an app that brings neighborhoods online so neighbors can strengthen their relations.
Continuing on its world tour of startup scenes in emerging markets and fast-growing startup scenes, Seedstars World's next stop is Istanbul, to select the best startup in Turkey. Seedstars World is looking for smart startups that solve regional issues and/or develop profitable products for the global market.
See related article:
Meddy and Democrance Named GCC'S Best Startups at Seedstars GCC
Latest Business
Intelligence Report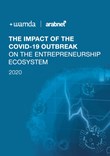 Latest Report
The Impact of the COVID-19 Outbreak On The Entrepreneurship Ecosystem
View Report
;