Meet the Top 3 Winners of AFIIP 2018
Back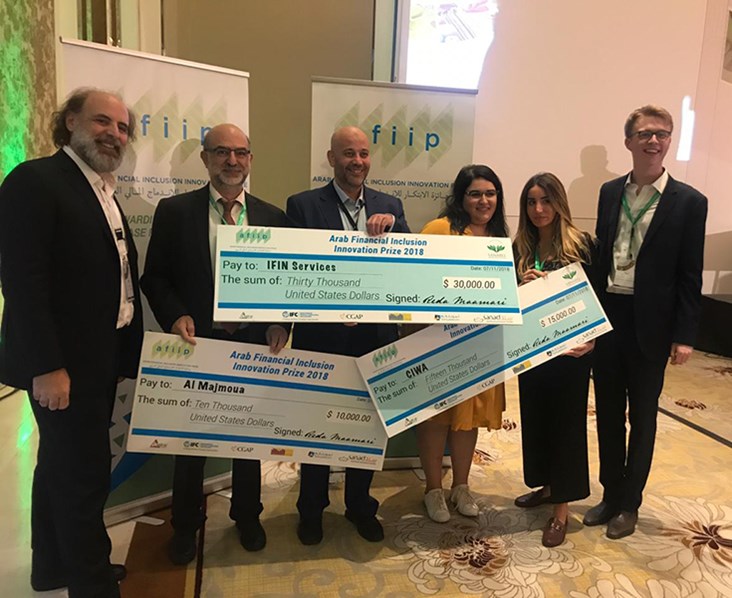 The 2018 inaugural Arab Financial Inclusion Innovation Prize (AFIIP), amounting to a total of $55K, was announced at the closing ceremony of the Sanabel Microfinance Conference in Amman on November 7, 2018. AFIIP rewards innovations which can increase the outreach, reduce the costs of financial services and better serve low-income businesses and individuals.
3 startups were awarded prizes among the 8 finalists who presented their ideas at the conference. The 2018 prize is sponsored by CGAP, Sanad, IFC, Delta Informatics, Tamweelcom Jordan, and Spectrum Digital Holding.
The finalists were chosen according to the AFIIP criteria of innovation, impact on the financial inclusion, feasibility of implementation, and marketability in the Arab World. AFIIP 2018 received nearly 100 proposals to innovatively increase financial inclusion, from 16 countries across the Arab World.
A panel of 11 judges, all experts in their fields, evaluated the proposals in a rigorous 2-stage process. One of the judges, Jenny Atout Ahlzen, from Silicon Badia, remarked how encouraging it was "to see the diversity of ideas submitted to AFIIP, both from startups and existing MFIs, several of which have a golden opportunity to really move the needle on financial inclusion in the Arab world."
The 1st prize of $30K went to IFIN Services for their innovative approach to facilitating Islamic finance. By reducing transactional costs and operational delays, they have solved a key obstacle in the sector and demonstrated a clear executable plan going forwards.
The 2nd prize of $15K went to the Moroccan startup, CIWA, for their development of a mobile app that provides a secured and comprehensive tool to create, organize, and manage rotative savings and credit communities.
The 3rd prize of $10K went to the Lebanese microfinance institution Al Majmoua for their innovative use of geographical data and location services to reach new clients, increase efficiency, and improve client relations.
AFIIP provided all its finalists with the opportunity to establish connections within the microfinance sector. Year on year, the prize is intended to grow and have an even greater impact to encourage innovation in the Arab world.
Latest Business
Intelligence Report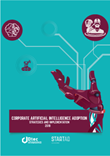 Latest Report
Corporate Artificial Intelligence Adoption Strategies and Implementation 2018
View Report
;