10 Startups Selected to Pitch at Arabnet's Startup Battle Cairo 2019
Back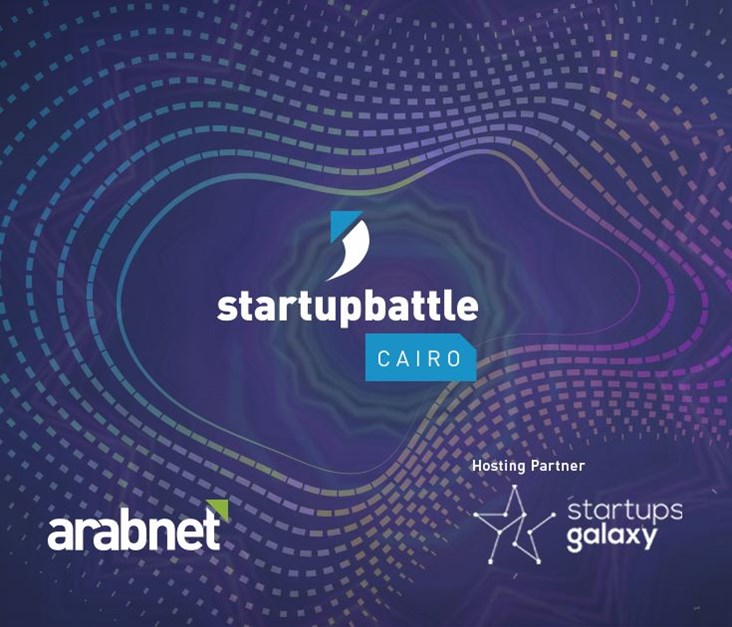 With Arabnet Beirut X right around the corner, the Startup Battle continues its tour to select the top 3 startups from each participating country to compete in the Startup Championship taking place in the event. So far, startups from Kuwait, Riyadh, Dubai, and Beirut have been chosen for the Championship with Cairo and Baghdad yet to take place on the 24th and 29th of April respectively.
Startup Battle Cairo will be held tomorrow at Al Maqarr Co-working Space, the Greek campus. The Battle is made possible thanks to our partners Startups Galaxy, Egypt's platform that promotes the discovery of startups across different categories and provides a free startup directory and enjoyable content.
10 aspiring entrepreneurs, along with 3 runner-ups, were selected to take the stage and pitch their startups to a panel of high-level judges including Albert Malaty, Flat6Labs Cairo's Managing Director, Aly Khairy, Venture Associate at Modus Capital, Habiba Helmi, Hub Director at MINT Incubator, Karim Abd el Kader, Head of Marketing & Growth at A15, and Zeina Mandour, General Manager at Cairo Angels.
And the Finalists Are:
The top 3 winners, announced at the end of the day after careful deliberation, will join the previous Battle winners in the Startup Competition for a chance to win a cash prize of $20K, in-kind prizes, as well as a scholarship for acceleration in Silicon Valley!
3yadtty.com
Entrepreneurs: Omar Emara & Ahmed Emara
Country: Egypt
3yadtty.com easily and efficiently connects patients with nearby healthcare professionals in order to help in early detection of the problem, fast and accurate diagnosis, fast treatment, less expenses, and a better life.
Arcast
Entrepreneurs: Abdullah Ghanem Abdullah & Ahmed Ali El Saady
Country: Egypt
Arcast is a podcast producing company that provides a reliable channel for podcasters, listeners, and advertisers in Egypt and the MENA region, by providing a podcast mobile app, website and setting up a recording studio for content creators and influencers.
Botme
Entrepreneurs: Saaid ElHakeem, Soliman Samy & Ayman Mohamed
Country: Egypt
Botme is a platform that combines 2 major functions: easy chatbot building and professional business operation management. The startup's future plans include posting new innovations and providing developers with a place to post their own bot-related products.
Chefaa
Entrepreneurs: Doaa Aref & Rasha Rady
Country: Egypt
Chefaa is a mobile application that aids chronic patients order/schedule, refill, and locate their recurring medicine through a fully integrated system and AI structure.
Elmawkaa
Entrepreneurs: Ibrahim Anwar, Mohamed Thabet, & Mahmoud Sherif
Country: Egypt
Elmawkaa is an online mobile application and website which helps construction firms and professionals find, compare, and request quotes for local construction materials. At the same time, Elmawkaa helps local construction materials suppliers reach their target customers by listing their products on the platform.
Gleee
Entrepreneurs: Andrew Emil, Theodroa ElHawary & Mohamed Sedky
Country: Egypt
Gleee is a mobile app marketplace that allows professional content creators to rent camera equipment directly from equipment owners within the same geographical region.
Helpee
Entrepreneurs: Sara Mahmoud, Mohamed Aly & Abdelrahman Hussien
Country: Egypt
Helpee is a simple mobile application that provides paid and voluntary physical help services for people with disabilities to help them in their daily tasks.
PraxiLabs
Entrepreneurs: Khadija Elbedweihy & Essam El-Saadi
Country: Egypt
PraxiLabs aims to provide equal opportunity for an enhanced STEM education to students everywhere, by providing an immersive lab experience through 3D interactive virtual simulations of science labs that are accessible, usable, and affordable for educational institutions and students alike.
Social Buildingz
Entrepreneurs: Rami Atef Salem, Noha Demerdash, Omar Salem & Mohamed Abaza
Country: Egypt
Social Buildingz is the 1st platform in Egypt for Interior designers, home decor ideas, and building construction companies, who can provide you with offers to build your home.
Tajir
Entrepreneur: Ayman Elhakim
Country: Egypt
Tajir is a global platform where suppliers are able to store their products anywhere in the world and showcase them for social sellers to sell them directly on their social channels. Tajir does the handling and shipping of the suppliers' products directly to the end customer whom the social seller has sold to.
And the Runner-ups Are:
RemotePlatz
Entrepreneurs: Mohamed Hawass, Saeed Gouda & Raghda Medhat
Country: Egypt
RemotePlatz aims to create an effective alternative for startups and modern business, enabling them to access talents and skill sets that are not represented in their area, and saving up to 70% of their IT costs.
TAYAR
Entrepreneurs:
Country: Egypt
TAYAR is the 1st Enterprise solution that facilitates, manages, monitors, and enhances the delivery process for any company to increase its delivery speed and performance to reach the highest profitability from the delivery service.
Foorera
Entrepreneurs: Mohamed Shehata & Bahi Hussein
Country: Egypt
Foorera is a trusted community marketplace that connects car owners going to work or university every day with empty seats to riders looking for daily rides as well.
Latest Business
Intelligence Report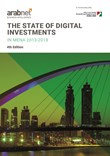 Latest Report
The State of Digital Investments in MENA 2013-2018 Report
View Report
;