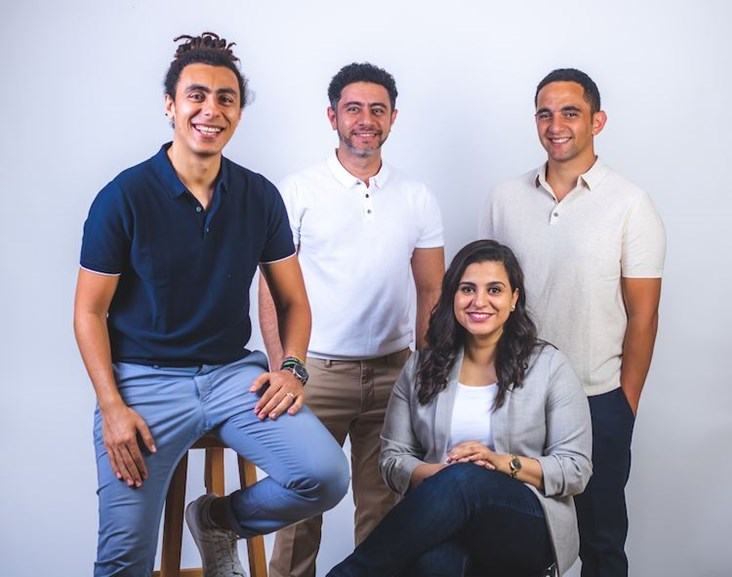 Having witnessed friends and family members endeavor to meet potential spouses through the traditional arranged marriage process first hand, four entrepreneurs from Egypt set out to create a platform that would enable singles from the Middle East and beyond to meet potential life-partners, all the while remaining in line with cultural norms.
Meet Harmonica. The brainchild of entrepreneurs Sameh Saleh, Tamer Saleh, Shaymaa Ali, and Aly Khaled, Harmonica was concocted to facilitate the creation of meaningful relationships and empower singles to meet their would-be spouses, effectively allowing singles to take marital matters into their own hands.
Stemming from their belief that technology could be harnessed to improve the way singles met their would-be spouses, the startup employed a scientific, safe, and pertinent approach that takes into account the prevalent conservative cultural norms in the local communities.
In August, American internet giant Match Group moved forward with a majority investment in Harmonica in preparation to enter the MENA and South-East Asian markets. We chatted with Sameh and Shaymaa following the exit to go over their journey as founders, shed light on the challenges that they have faced setting up the company, and highlight the factors that drive them to keep doing what they do.
You can also hear them live this December at Arabnet Riyadh where they will be sharing their entrepreneurial journey at Sawalif Riyadiya.
How do you define success and why do you think Harmonica has become such a success?

Success is when we achieve our vision and meet our objectives. Harmonica has achieved its vision by helping millions of people connect and find a life partner in a safe, technologically-enabled way that respects rooted traditions and culture. We have achieved our success because our team truly understands the needs and cultures of our target markets.
We are also very keen on security and safety on our platform. We have tackled the issue of conservative norms by providing users with the option of restricting conversations between two people. Basically, we built an optional feature whereby one user, say a man, would only be able to speak with one woman, and vice versa, ensuring that both parties are serious and committed to the process.
What entrepreneurial 'tricks' have you developed to keep you focused and productive in your busy day-to-day schedule?
There are 3 entrepreneurial tricks that I adopt to stay focused and productive during the day. The first one is to wake up early everyday in order to make the most out of my day. Secondly, we do not take no for an answer. The key to successful entrepreneurship is to keep trying and pushing until you reach your goal. You have to be resilient. Finally, choosing a great team helps us save a lot of time. Making sure that everyone on the team is aligned with the startup's vision empowers employees and motivates them to work towards achieving its goals.
What kind of culture exists in your organization, and how did you establish it?
Culture is a very important aspect of building a company. At Harmonica, everyone's work is in line with the company's vision. The teams believe in our cause and try to do their best to serve the millions of people on the platform. Whenever we succeed in matching two people, everyone is happy about it reminds them that their work has a positive impact on people's lives.
We are firm believers that productivity is key. We focus more on productivity rather than on employees' working hours. We also have a very open and honest culture when it comes to everyone's opinion and feedback. We have open feedback channels between managers and employees. We are also a data-driven company. This means that there is no room for office politics when it comes to decision making. All decisions are driven by data.
What challenges did you face in your journey?
Encouraging Egyptian women to trust using a service like Harmonica was one of the biggest challenges we faced. We felt the need to empower women to be able to choose their partners. Additionally, finding talented employees in the technical field was particularly challenging for us.
What is your favorite aspect of being an entrepreneur?
Our favorite aspect of being entrepreneurs is the feeling of actually being able to change something. Our most satisfying moments from running the business are when we receive letters from the people who use our platform. Those messages motivate us to work harder towards achieving our vision and breaking boundaries to go as far and wide as we can go. In entrepreneurship, the sky's the limit because it is an open space for creativity and innovation.
When it comes to being an entrepreneur, do you believe there is some sort of pattern or formula for success?

Definitely. Resilience is a key aspect. Without it, it would be very hard to scale or even sustain a business. Also, you need to be able to read the market and anticipate what's ahead in order to be successful. Being proactive and agile are also important components in that pattern.
In regards to the acquisition, what does it mean for Harmonica and how does it affect Harmonica today?

This year, Match Group acquired Harmonica. The investment capital and support that we received allow us to grow and evolve our startup further. This investment will allow us to better serve our users in Egypt as well as 33 countries throughout Asia and the Middle East that have large Muslim populations. We will focus on iterating and improving our platform.
What piece of advice would you give to aspiring entrepreneurs?
Our advice to aspiring entrepreneurs: do not start a startup because you think it is trendy or because you want to make money. Entrepreneurs should have a cause or problem that they are passionate about and try to solve it. Building a startup is a massive challenge and unless they are passionate about the cause, the road will be very bumpy. They should firmly believe in their cause in order to give it their full energy and to stay motivated every step of the way.
What are the future plans for Harmonica in terms of scaling and expansion?
We have initial plans to test the product across new countries in the region, with the hope of expanding further into the region in the coming years. We don't have a specific timeline yet because we want to be sure that we take the time needed to enter new markets in the right way.
Latest Business
Intelligence Report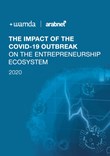 Latest Report
The Impact of the COVID-19 Outbreak On The Entrepreneurship Ecosystem
View Report
;