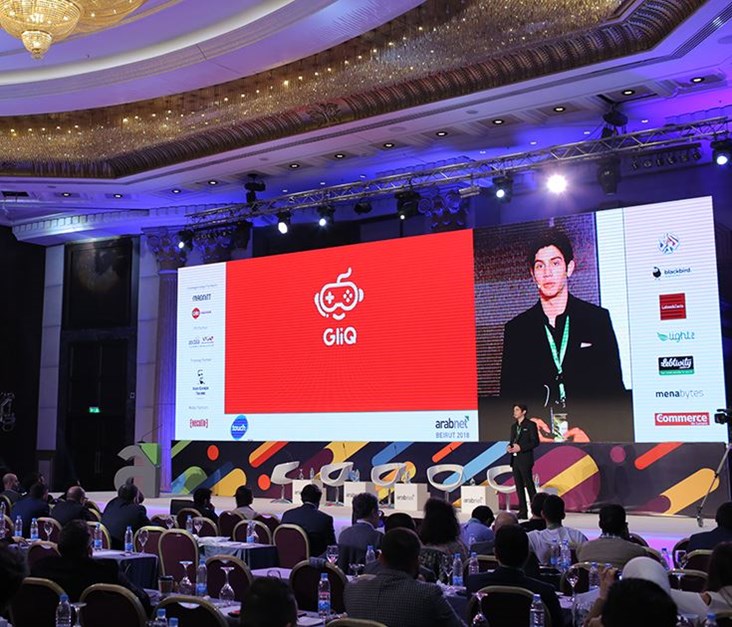 "When I attended Arabnet, I was in my early stages so it really boosted my confidence and has given me valuable connections that helped me improve as a person and an entrepreneur."
The development of technology and the Internet has empowered the emergence of a new kind of game. Video games are increasingly replacing traditional games and have a direct impact on how internet users fill their free time. The growing demand for video games opens a new industrial branch. The gaming industry, which involves creative professionals, in recent years, has become a leading one. The European and MENA gaming market is valued at $28.7B.
James Chamoun, an avid gamer, launched a social media platform in 2016, named GliQ, aimed at uniting gamers such as himself. Through this platform, users can share all kinds of gaming-related content and communicate through hands-free voice chat. They can discover other gamers who play similar games in the common users section, post their achievements in the feed section, and grow their online presence.
The idea behind the startup originated from issues James had gone through in his gaming experience such as NAT type errors on consoles, which affects the quality of a group call during a gaming session. For that reason, James wanted to create his own platform which would simplify the way he communicated with his friends; at the same time, he found that there is a lack of platforms purely designed for gamers, similar to Facebook, Instagram, and Twitter, where users can post anything gaming-related and filter their content based on what they want.
At GliQ's early stages, James struggled with acquiring the right amount of funding as he was a committed student. He had been accepted to several accelerators which required for B2B's to invest all their time; a condition that James could not abide by. Additionally, James faced the obstacle of not finding the right developers with the required skill-set to maintain such a project.
However, after 2 months of GliQ's launch, the startup has gathered around 5000 users without advertisement whatsoever. The feedback was really satisfying but James knew that the app needed polishing and went into maintenance to improve the platform's services.
Along the way, GliQ reached impressive milestones. The startup was selected as one of Arabnet Startup Battle Beirut 2018's finalists, pitched among thousands of startups at COLLISION in New Orleans, secured 2nd place in the Founder's Game competition in Lebanon and was awarded an office space for a period of time, participated in Web Summit, Rise, and other worldwide conferences.
GliQ was a newly launched startup when it made its way to Arabnet's event. "Arabnet was actually one of the 1st conferences that I have attended a year or 2 ago. It was one of the best events I have been to." James commented on his experience at Arabnet, "I have had some of my very valuable connections to date whom I am still in contact with. Arabnet provided my startup with the exposure that I needed connecting me with Redbull, Alfa, Annahar, etc."
Latest Business
Intelligence Report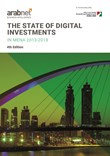 Latest Report
The State of Digital Investments in MENA 2013-2018 Report
View Report
;