Berytech Reports the Agrytech Program's Achievements
Back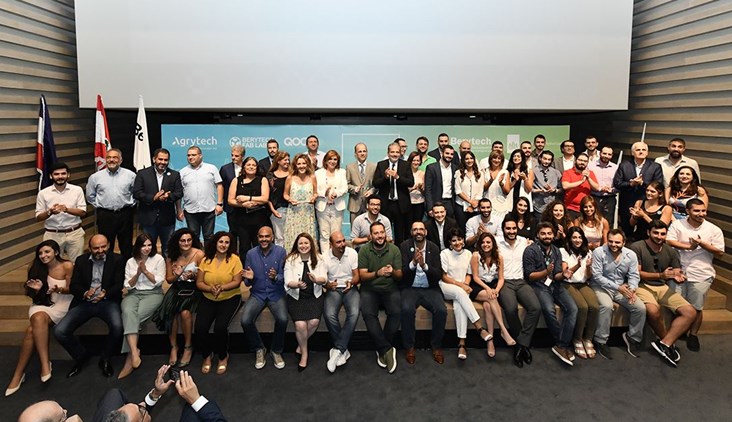 Berytech has reported on the achievements of its two-year agri-food innovation program Agrytech during a celebration evening hosted on Wednesday August 28 with the Embassy of the Kingdom of the Netherlands amidst partners, community members as well as startups and graduates of the program and members of the QOOT Cluster. The celebration was hosted at the Sursock museum in Beirut.
"Agriculture is a national matter, and Lebanon can play a role in the food security of the region, given the microclimates it has, as well as its human capital and entrepreneurship mindset," commented Maroun N. Chammas, Berytech's Chairman and CEO in his opening remarks. "At Berytech, we want to put Lebanon on the world agri-food innovation map to attract international investors and experts to work with Lebanese innovators in this sector; so we are very proud to report the success of the Agrytech Program and celebrate this achievement with our donors and partners from the Kingdom of the Netherlands."
For the past two years, Berytech, with the support and funding from the Kingdom of the Netherlands, developed an Accelerator program to advance agri-food innovative ideas into successful businesses, helped setup the first Lebanese cluster to empower the smart Agri-Food community, shared business and industry knowledge through an open-source resources platform, and finally setup a digital fabrication lab to bring together makers and innovators in their passion for prototyping.
"Berytech has close to two decades of experience and has shown its credibility in providing support to startups and innovation," comments H.E. Jan Waltmans, Ambassador of the Kingdom of the Netherlands in Lebanon. "For that reason, we supported their Agrytech program which is also very much in line with the vast knowledge the Netherlands offers in the agricultural and food sector. We are also very happy to continue the cooperation with Berytech in the agri-tech sector and to even extend it to clean-tech."
Some of the achievements that were highlighted were that out of the 51 startups admitted in the 2 batches, 16 have graduated, of which 28% are female co-founders, 77 jobs have been created by the startups, over $328K were awarded from competitions, and over $724k in grants from the agrytech accelerator, to name a few.
Latest Business
Intelligence Report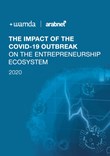 Latest Report
The Impact of the COVID-19 Outbreak On The Entrepreneurship Ecosystem
View Report
;