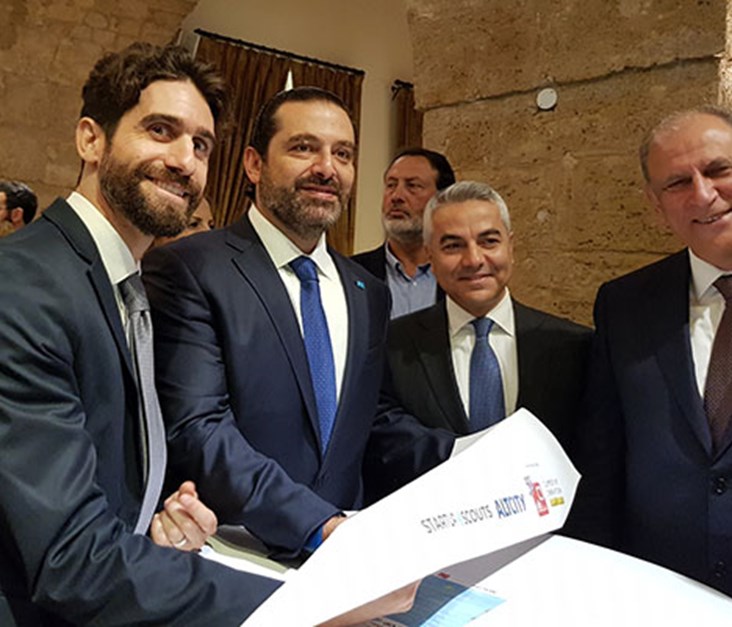 On July 9, 2018, with the presence of Prime Minister Saad Hariri, in partnership with the Summer of Innovation initiative and the Office of the Prime Minister and in strategic partnership with Alfa, the national startup program 'Startup Scouts' was launched. The program aims to build positive entrepreneurial mindsets through the powerful combination of technology and human interaction, for aspiring and early stage entrepreneurs up to age 25 across Lebanon.
Startup Scouts is a program designed from the belief that everyone in Lebanon – from Akkar to Naqoura – deserves the same right to high quality entrepreneurship education and support as someone in Beirut, and that everyone in Beirut and across the MENA region deserves the same high quality entrepreneurship education and support as someone in London, Boston, or Silicon Valley. This program is disrupting geographical barriers by connecting entrepreneurs all over the country with mentors all over the world, to give them equal education, support and opportunities.
Prime Minister Saad Hariri welcomed the crowd of innovators from across Lebanon and expressed his belief "in the power of our youth and innovators and their ability to transform our economy". He continued by pledging that he "would give all the possible opportunities and support to the youth to help them innovate, and for Lebanon to become a hub for technology".
The Minister of Telecommunications, Mr. Jamal al Jarrah, mentioned that "All that we do is for connecting people together to advance and develop our economy and country."
Summer of Innovation showcases programs that revolve around innovation, technology, entrepreneurship and creativity. Yasmina el Khoury Raphael, Head of Business Environment and Innovation at the Presidency of the Council of Ministers, said, "In its second edition, Summer of Innovation has expanded to include not only youth activities but a variety of activities for all age groups and across Lebanon."
As a result, three programs were created promoting innovation in Lebanon: IDEAS, Bawabat al Ibtikar, and Startup Scouts. David Munir Nabti, General Manager of AltCity and Startup Scouts, spoke about the objectives of this program; "We are on a mission to reduce, and beyond that eliminate, inequalities in Lebanon and worldwide, that come from barriers of geography. We believe that everyone in Lebanon, across Lebanon, has the same right to high quality entrepreneurship education and support as people in Beirut, and as people in London, Boston, or Silicon Valley. In this era of rapidly changing technologies and economies, the ability to participate in the innovation economy should be seen as a human right."
Startup Scouts is a project of AltCity Impact NGO and builds on the extensive experience and feedback gathered from running startup programs in Lebanon over the last 10 years. This program also leverages Pitchworthy, an online platform and toolkit for startup training and support programs.
This summer program is a precursor to expanded and longer-term entrepreneurship skill and character development programs launching in fall 2018 and in 2019. The project aims to work with 5000 young people in Lebanon in 2019, and to reach 100,000 young people with high quality innovation and entrepreneurship training and support within the coming 5 years.
The general schedule for the Startup Scouts 2018 program is:
Program Launch: July 9th, 2018
Open House Program: July 16-26, 2018
Startup Sprint (online + offline): August 4th - August 11th, 2018
1-Day Workshop and Semi-Final Judging at the Grand Serail: August 13th, 2018
Affiliated Program: "Startup Scouts Impact Accelerator", Sep-Dec 2018
Final Startup Scouts 2018 closing event in December 2018
Latest Business
Intelligence Report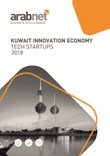 Latest Report
Kuwait Innovation Economy Tech Startups 2018 Report
View Report
;