Which Marketers Won the ArabNet 2015 Creative Combat?
Back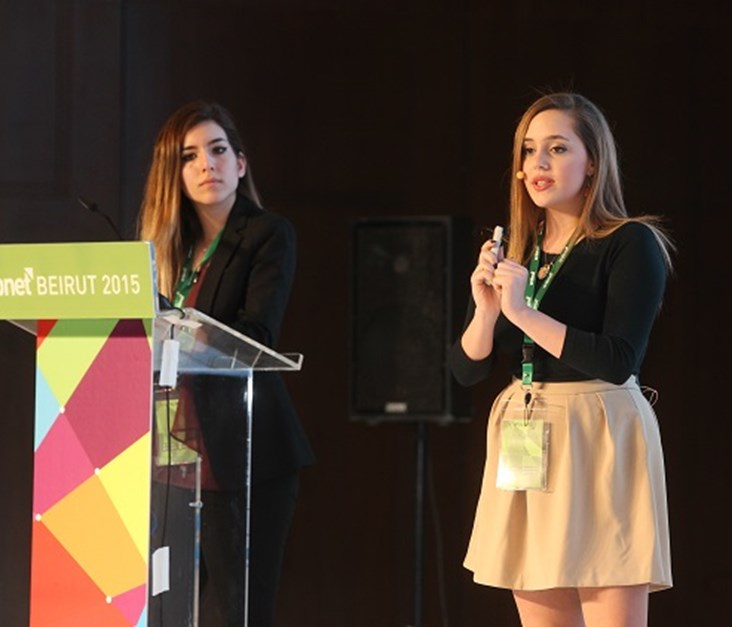 "People who have office jobs get to sit up to 15 hours a day," was the leading sentence of Creative Combat host Fawzi Rahal, currently General Partner at Gamutt. "This is a scary number, because studies show that, even for those who exercise, sitting more than 6 hours has a 40% percent higher risk of death in the next 15 years."
Based on these facts, the shortlisted contestants had to come up with an effective digital marketing campaign that encourages Lebanese employees who work in an office setting to introduce more physical activity into their weekly routine. The budget would be designed on a theoretical budget of $50,000.
"We at Mikesport are working on having our gyms installed just next to our office, which is a much better solution than just advising [employees] to exercise. This is why we're very excited about this competition," judge Ilda Nahhas, Vice Managing Director of Mike Sport, commented. The other two judges were Dalida Nahhas, Marketing Director of ABC Group and Ibrahem Al Suhaibani, Marketing and Sales Director of Domino's Pizza, MENAP.
Winners Ali Chehade and Rawad Hajj, who respectively come from an entrepreneurship and design background, chose to design their campaign in Arabic, a factor that made all the difference to them in the eyes of the judges. Chehade and Hajj used culturally relevant slogans like "نبلش بالتغيير عصغير" and "الحركة بتعمل فرق". Their campaign focuses on practical advice that can be implemented in the daily life of office employees, such as walking to a supermarket or choosing the stairs instead of the elevator. Hajj and Chehade plan to design an app to measure the calories and number of steps achieved, with a reward system for every level achieved. The cultural twist of the "الحركة بتعمل فرق", translated to the phrase "change makes a difference", where users can have a certain number of dollars donated monthly in their name, was the most appealing to judges. One important question asked by Ms. Ilda Nahhas was: "I admire the idea. But how will you convince me as a marketing director to invest my money in your app?"
Chehade replied: "I can tell you that wouldn't be only benefitting the NGO to which you're donating, but also the image of your company, so that's two birds in one stone. Why would you say no to our idea?"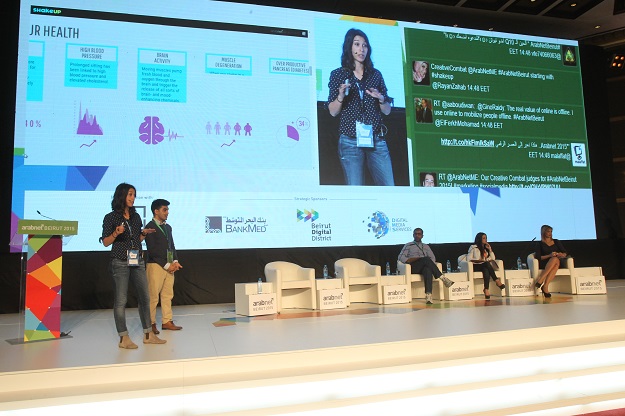 Team number two was Assad Jeffery and Nadia Marlene, who respectively come from a product design and digital marketing website, developed an app called "Shape up", designed to help the Lebanese sedentary population in "reloading" their health. The app, more like a game of 3 levels, is customized to the user's routine and work situation, so that a phone notification would require him to jump up and down a certain number of times, or perform different stretching postures every couple of hours. Each completed "assignment" would earn the user several points, and similarly, assignments neglected would cause a loss of points. The marketing strategy involved some interesting word-of-mouth techniques and office flyers and mug holders.
The judges' comments praised the creativity of the campaign while pointing out the need for a more effective communication strategy.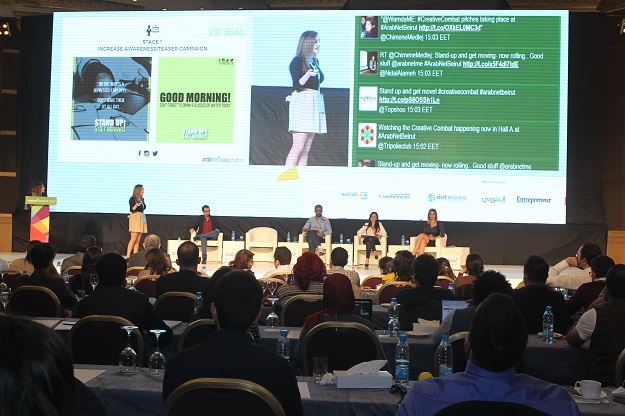 The third campaign, "Stand Up and Get moving", was designed by recent graduates Nour el Assaad and Serena Bobbo. An aggressive marketing campaign with a comprehensive digital media strategy, "Stand up and Get Moving" involved a dynamic call to action with slogans like: "Tired of sitting all day? Follow us and stay updated on how your life can change!" and "Don't sleep before sharing this because you're gonna be having a good day" as well as other pre-mediated social media posts. The campaign plans to make the most out of the social media platforms by engaging users through fun and effective exercise tips. While the judges praised the creativity and comprehensiveness of the communication execution, they saw a lack of "core measurable outcome". All three teams delivered well, and winners Chehade and Hajj were recently contacted by Al Futtaim Properties LLC to start their campaign.
SEE ALSO:
The Hottest Trends in Web & Mobile from ArabNet Beirut 2015
Know Your Customers Better with the Internet of Things
The Emperor Spoke, and ArabNet Listened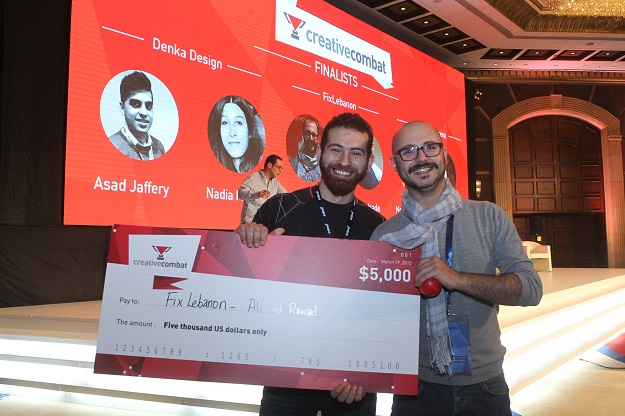 Latest Business
Intelligence Report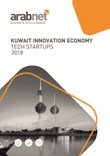 Latest Report
Kuwait Innovation Economy Tech Startups 2018 Report
View Report
;