Mumzworld Launch Personalized Subscription Service for New Mums
Back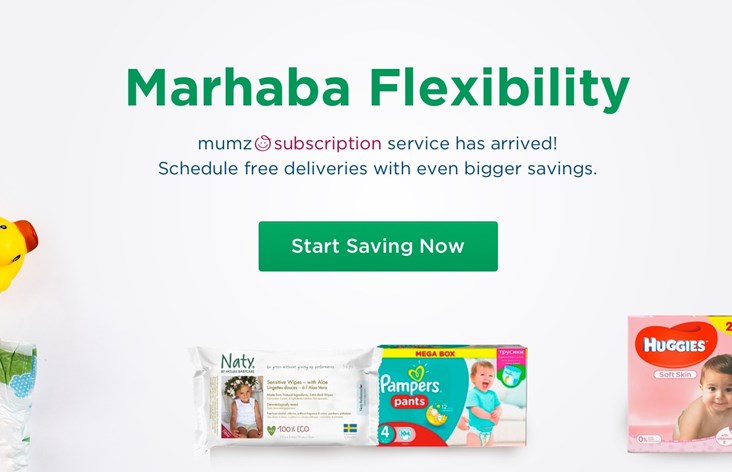 Today Mumzworld.com, one of the leading e-commerce sites in the Middle East, dedicated to everything mother, baby and child continues its promise to empower mums by launching mumz subscription, a free personalized subscription service that allows moms to have diapers and wipes automatically delivered on a schedule of their choosing. It also gives moms an automatic 5% discount on all subscription products, already at the lowest everyday low price that mumzworld is known for, as well as free delivery to your door.
Mumzworld is always listening to the customer and launches initiatives to empower mothers and make their lives easier. The program was developed specifically to help new mums who are often surprised at how many diapers a baby can go through in a week, especially newborns.
By having a regular delivery schedule, mumz subscription helps new moms save time and avoid the stress caused by running out of diapers and wipes when they least expect it.Unlike other subscription programs targeted to mums, mumz subscription is highly personalized. Mums can choose the delivery frequency (2 to 4 weeks) and the specific delivery day even weekends. They can also easily modify the products or cancel a shipment based on their needs.
In addition to automatic discounts, all orders are delivered FREE, thus mums do not have to deal with the hassle of carrying bulky diaper boxes from the supermarket to their homes.
To start with, the service will be available in the UAE offering diapers and wipes with further plans to expand the number of products and geographical availability in the near future.
"As pioneers and leaders in the vertical space we will continue to pave the way in innovation in this space and have a lot of exciting initiatives that we will be announcing throughout the year" says Mumzworld CEO Mona Ataya
mumz subscription launches on May 27, 2018 but many mothers have already started pre-subscribing to this much needed free service.
Latest Business
Intelligence Report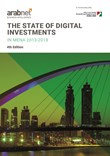 Latest Report
The State of Digital Investments in MENA 2013-2018 Report
View Report
;